About CLAW Arena
CLAW Arena is an arena action game for mobile devices featuring unique one-finger controls. Select one of 8 animal warriors with distinct movesets and fight your way through the Arena tournament to become the champion! Customize your warrior with unlockable outfits and upgradeable equipment to fit your playstyle.
Experience the world of CLAW Arena
• Free-to-play mobile game with plenty of unlockables and customization
• Combat inspired by fighting games, beat'em ups, arena brawlers, and MOBAs
• Simple-to-learn controls, hard-to-master combat
• 2.5D aesthetics (2D sprites in a 3D environment)
• Original soundtrack and unique themes for each warrior
• Variety of game modes including a roguelike dungeon crawl, survival horde mode against a robot army, and boss rush
• Tournament arc narrative with intersecting character stories
Meet the Animal Warriors
Zarra the Fencer Chicken
Zarra was once the greatest fencer in the kingdom, but her age is catching up to her. She joins the Arena tournament to prove to her family that she still has it in her.

Zarra is a simple-to-use fighter who excels in one-on-one combat. She focuses on quick strikes and fast movement. Defensively, she can parry opponent's strikes and also throw eggs to attack from a distance.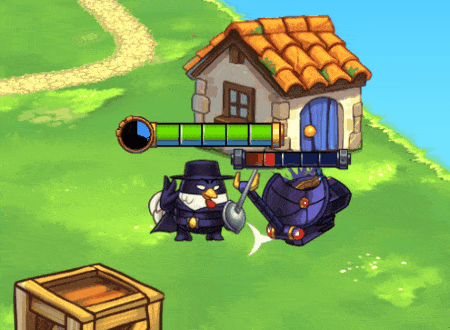 Feroz the Wrestler Bear
Despite his gruff exterior, Feroz is a cheerful luchador who loves to laugh and loves to eat. He's here to boost his popularity and chow down on some free meals before his much-awaited hibernation.

Feroz is a traditional grappler -- a slow-moving tank with dangerous close-range throws. But opponents should be wary to run away from him, as he can leisurely eat snacks to power himself up if left alone.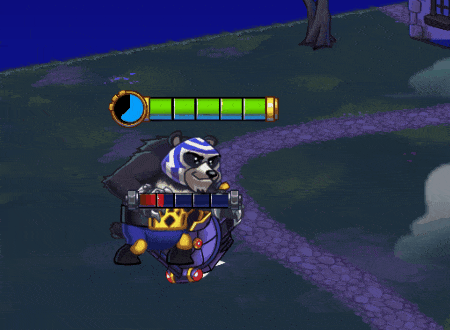 Jujubean the Geomancer Piglet
Jujubean is a shy and clumsy geomancer-in-training. Left behind at an orphanage as a baby, he trains hard in the magic arts to one day find his birth parents.

Jujubean is a long-ranged fighter focusing on crowd control. He utilizes many groundbreaking spells to prevent opponent movement, to impede projectiles, or to stun enemies.